Why Tanners choose VersaSpa
Long-Lasting
Hydrating and firming ingredients restores the skin for a longer-lasting tan.
Skin Rejuvenation
Sunless tanning products infused with marine algae to firm, hydrate, and rejuvenate the skin.
Natural Looking Tan
Control your color from a natural glow to a deep, vacation tan.

No Odor
Formulated with Odor-Ban 200™, designed to virtually eliminate tanning odor.
Intensify, Darker, Fast, Tan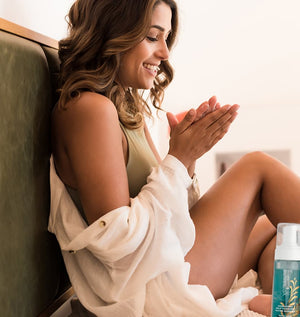 Beautiful Tan, Beautiful Skin
With VersaSpa®, you will look as good as you feel with rejuvenated, healthy skin and a beautiful tan. VersaSpa® combines advanced skincare science & tanning technology to amplify the skin's inherent beauty.
We infuse our unique blend of eco-certified tanning ingredients with marine algae that firms, detoxifies, and hydrates skin to go beyond tan.
Gluten Free, Paraben Free, Cruelty Free, Nut Free, Vegan, Non-Comedogenic.